09 Nov

AHK Business Trip (México)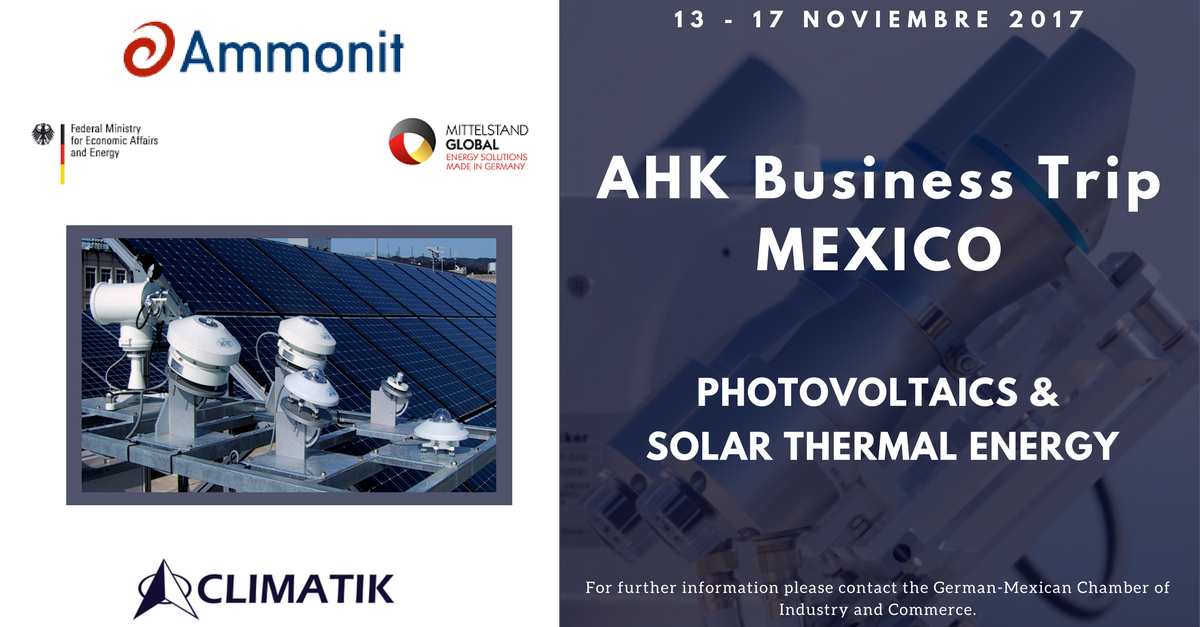 AHK Business Trip
Date: 13 – 17 November 2017
Location: German Centre, Santa Fe No.
Technology: Energy generation, transfer and distribution.
Subject: Photovoltaics and Solar Thermal Energy
German Energy Solutions
On November 14th, the delegation of German companies will present their products and services to the audience from Mexico. Also German experts will give a first-hand overview about PV and solar thermal energy in the German industrial sector, market development and legal frameworks in Germany. The days after the conference you can meet the German companies for business meetings or to deepen already existing contacts.
For more information please contact the German-Mexican Chamber of Industry and Commerce.